Courses
The following are undergraduate and graduate-level courses offered by UF TAL faculty for degree and non-degree seeking students enrolled with the University of Florida: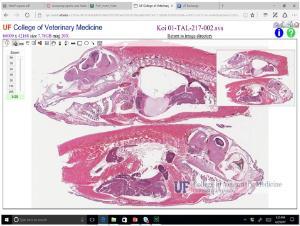 FAS 6256 - Introduction to Fish and Aquatic Invertebrate Histology
Lead Faculty: Dr. Roy Yanong
Taught: Spring of odd years
Credit: 3
100% online, asynchronous lectures with synchronous (recorded) labs/discussions

This course teaches basic interpretation of the normal histology (fixed tissue microanatomy and physiology) of fish, bivalves, and corals and introduces common histopathologic (disease) findings.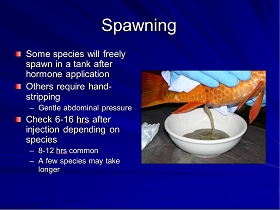 FAS 4932/5015 - Aquaculture I (previously Introduction to Aquaculture)
Lead Faculty: Dr. Jeff Hill and Dr. Cortney Ohs
Taught: Fall semester
Credit: 3
100% online, asynchronous

This course provides an overview of the field of aquaculture, including water quality, production systems, nutrition, spawning, and the common fish and invertebrate groups cultured in the United States. The course is entirely web-based, with narrated PowerPoint lectures followed by readings and other resources for each learning topic.
FAS 6408 - Aquaculture II

Lead Faculty: Dr. Matt DiMaggio
Taught: Spring semester
Credit: 3
Prerequisite: Aquaculture I (FAS 5015) or instructor consent
100% online, asynchronous

This course builds upon the foundations of the Aquaculture I (previously Introduction to Aquaculture) course (FAS5015). Students are exposed to more advanced concepts including aquaculture engineering and system design; broodstock management; live feeds and algae production; economics and marketing; as well as biosecurity. Application of principles and concepts presented in this class are emphasized. At the conclusion of this course students should have a firm grasp of critical concepts in aquaculture and be better prepared for careers in private, state, and federal organizations as well as academia.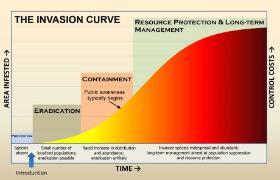 FAS 4932/6932 - Invasion Ecology of Aquatic Animals
Lead Faculty: Dr. Jeff Hill
Taught: Spring of even years
Credit: 3
Prerequisite: Graduate student, upper division undergraduate, or Instructor consent; previous ecology course strongly recommended
In-person (Gainesville campus) and distance sections available

This course provides a comprehensive overview of the field of invasion ecology and will emphasize aspects related to aquatic animals. Through lectures, readings, discussions, and invited expert speakers, students are be presented the ecological concepts and debates underlying this developing field; the biology and life history of nonnative aquatic animals, including characteristics of successful invaders (emphasis on Florida); risk analysis methodology; and the conservation and regulatory implications of nonnative aquatic species.
Other courses offered through UF School of Forest Resources & Conservation, Program in Fisheries and Aquatic Sciences, can be found here.