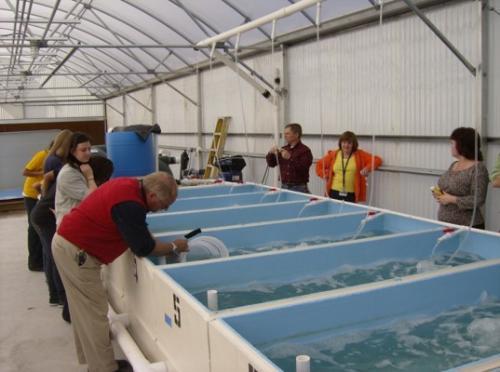 Vat system at Crystal Lake Middle School, Lakeland, Florida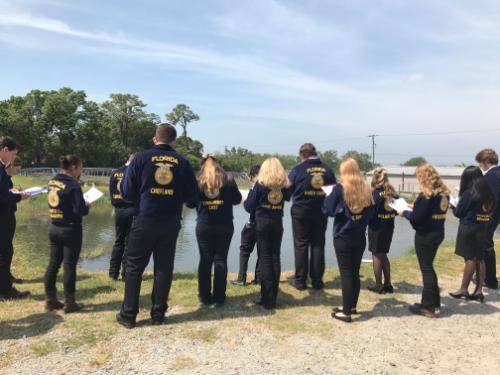 Florida FFA students competing at the 2017 Florida Aquaculture Career Development Event (CDE)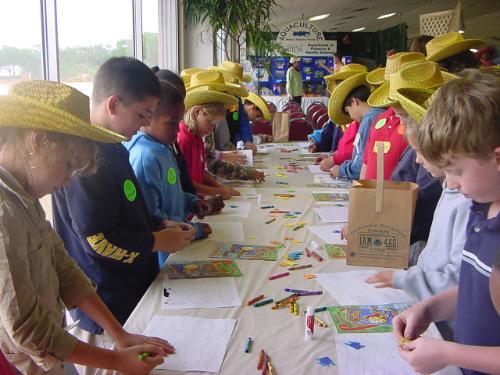 3rd grade students learning about aquaculture at Hillsborough County's Ag-Venture program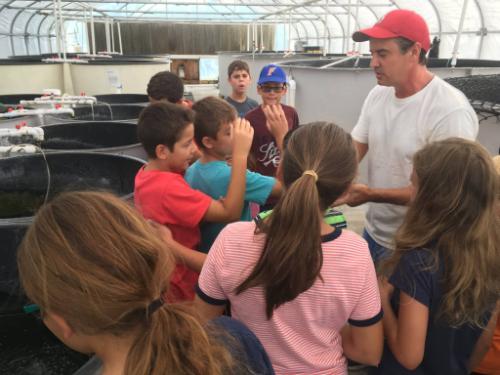 Pinellas County 4-H City Cultivars day camp visits the Tropical Aquaculture Lab
Youth Programs
The UF Tropical Aquaculture Laboratory (TAL) coordinates and participates in numerous youth aquaculture education programs throughout the state.
Aquaculture in the Classroom
TAL faculty and staff, along with other University of Florida aquaculture faculty, provide guidance and assistance to middle and high schools throughout the state that are incorporating aquaculture curriculum into the classroom. Aquaculture in the classroom provides real-world application of all subject areas including math, science, social studies, language arts, culinary arts, etc. In addition to one-on-one school assistance, the "Teach Aquaculture" curriculum was developed to provide teachers with curriculum modules on aquaculture and aquatic sciences. The modules are written at a 9th grade level but are highly adaptable to grades K-12.
Florida FFA
Each year, the TAL hosts the Florida FFA Aquaculture Career Development Event (CDE). Middle and high school FFA aquaculture teams participate in a pre-test to qualify for this state competition held each spring. Four-member teams from the top-scoring schools in the state travel to TAL for the competition. Teams rotate through three practicums and a written exam before making a team presentation on a given topic. The purpose of the Aquaculture CDE is to stimulate student interest in the aquaculture industry, encourage aquaculture instruction in the agricultural education curriculum, and to provide recognition for those who have demonstrated skills and competencies in the area of aquaculture management.
Ag-Venture
Each year, TAL participates in Ag-Venture, a hands-on learning experience designed to teach 3rd grade students in Hillsborough County, Florida, about the importance of agriculture and to help them develop an understanding and appreciation of where their food comes from and the impact of agriculture in their everyday lives.
Tours
Tours of the UF Tropical Aquaculture Laboratory may be available to youth groups. For more information, contact Eric Cassiano.