Maggie Dakin
Graduate Student
Maggie Dakin is a master's student at the University of Florida Diadema antillarum Rearing Lab at the Florida Aquarium Center for Conservation. Her research focuses on the spawning of invertebrate grazers and their ability fo reduce algal cover on coral reef systems. She is working with Dr. Josh Patterson to study grazer species including urchins and marine snails. Maggie recieved her B.S. in Marine Sciences Biology from the University of Tampa in 2022 where she began studying marine invertebrates by examining the grooming behaviors in two species of semi-terrestrial crab.
Maggie began her association with the Center for Conservation in January 2022 when she became a volunteer in the Diadema Rearing Lab; assisting with Diadema spawning, larval care and general lab maintenance. She started pursuing her master's degree with UF in the same location in the fall of 2022.
In her free time, Maggie enjoys reading, hiking and SCUBA.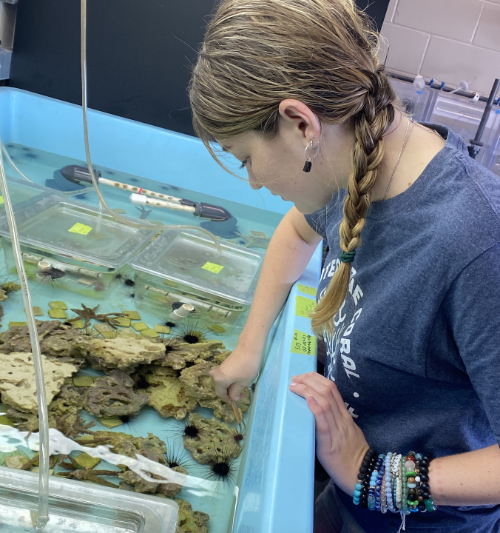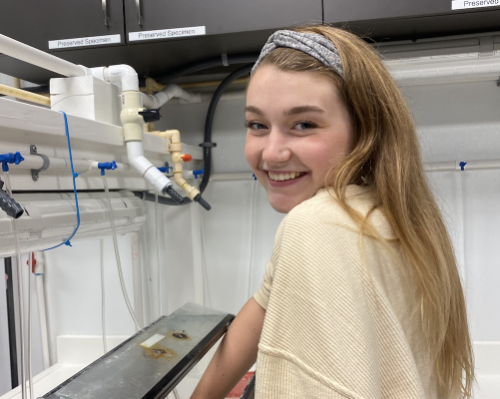 CONTACT
Diadema Rearing Lab
The Florida Aquarium's Center for Conservation
577 Estuary Shore Lane
Apollo Beach, FL 33572
maggie.dakin@ufl.edu
813-419-4917