Dr. Quenton Tuckett
Research Assistant Scientist
Quenton Tuckett began researching non-native species in 2013 at the University of Florida Tropical Aquaculture Laboratory (TAL) in Ruskin. Dr. Tuckett's role at the lab is primarily research-based, but also includes the mentoring of undergraduate and graduate students and providing support to the ornamental aquaculture industry by informing agency and industry partners about aquaculture best management practices (BMPs) and the invasion risk of aquacultured fish.
Current research interests include 1) examining the ecological and evolutionary factors that limit/promote the persistence and establishment of non-native fishes, 2) non-native poeciliids-green swordtail (Xiphophorus hellerii), southern platyfish (Xiphophorus maculatus), and pike killifish (Belonesox belizanus)-as model organisms in the study of invasion dynamics, 3) assessing risks associated with the trade in aquatic organisms, and 4) the influence of coastal restoration on commercially important estuarine fish species. His past research also includes examining the ecological implications of disturbance, eutrophication, harvest, and wildfire on aquatic ecosystems, eco-evolutionary dynamics, and ecological stoichiometry theory.
Current research projects include:
Signals and patterns of domestication across highly-domesticated fish species
Feralization of non-native green swordtails in Tampa Bay
Evaluation of sportfish habitat use, growth, and condition at restoration areas in Tampa Bay
Evolutionary and ecological determinants of thermal tolerance for native and non-native fishes
Online and traditional graduate students with interests in the above areas (or others) are encouraged to contact him about opportunities.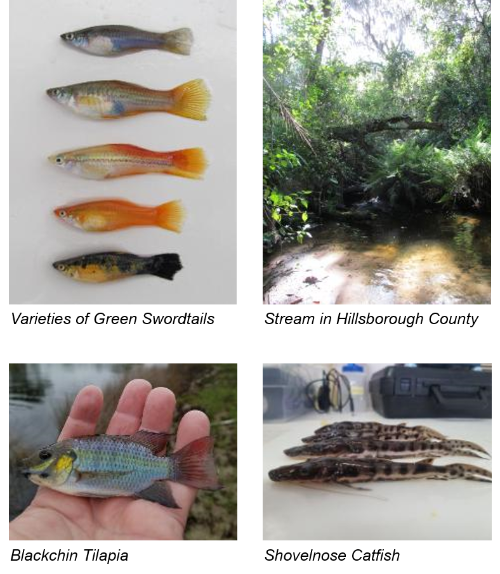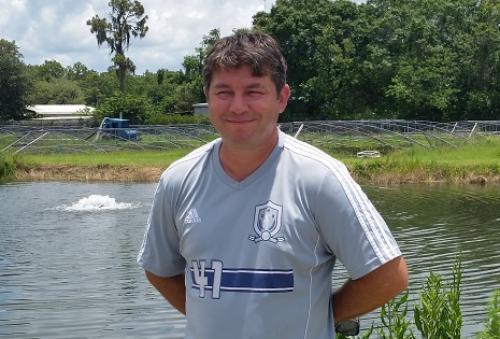 CONTACT
UF/IFAS Tropical Aquaculture Laboratory
1408 24th Street SE
Ruskin, FL 33570
qtuckett@ufl.edu
813-671-5230 x114