Brandon Ray
Graduate Student
Degree Sought: M.S.
Major Professor: Dr. Matt DiMaggio
Brandon Ray is a graduate assistant obtaining his Master of Science in Fisheries and Aquatic Sciences at the UF/IFAS Tropical Aquaculture Laboratory. He is working with Dr. Matt DiMaggio and Ph.D. candidate Casey Murray on the NOAA Saltonstall-Kennedy grant focused on developing and refining culture protocols for Hogfish. While at the TAL, Brandon aims to build on previous culture success by expanding our understanding of osmoregulatory capacity and exploring novel chemical marking techniques in Hogfish.
Brandon graduated from the University of Florida in 2018 with a B.S. in Marine Sciences. Just before the end of his undergraduate degree he began work at the Florida Museum of Natural History where he aided the Ichthyology Collections Manager with maintenance and care of museum specimens. Brandon also assisted Dr. Larry Page with his work on defining novel fish species from Thailand culminating in the discovery and description of the species Garra surinbinnani. Brandon moved on to work at the Whitney Laboratory for Marine Bioscience where he cared for experimental animals and supported various research efforts. Under Dr. James Liao he aided with Red Drum tagging and fish locomotion projects, and under Dr. James Strother he assisted with cupula microenvironment and novel antinociceptive compound discovery projects.
Brandon spends time outdoors whenever he is able and enjoys hiking and mountain biking. He is also an avid aquarist and participates in martial arts and weightlifting.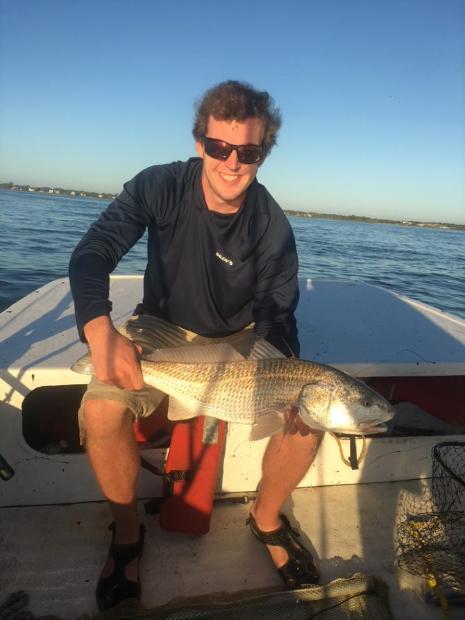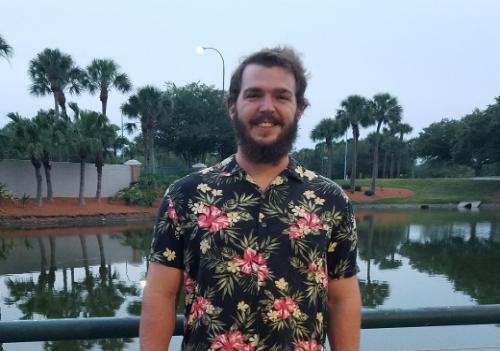 CONTACT
UF/IFAS Tropical Aquaculture Laboratory
1408 24th Street SE
Ruskin, FL 33570
email: bray@ufl.edu
813-671-5230