Tropical Aquaculture Laboratory
Tropical Aquaculture Laboratory
Allison Durland Donahou
Graduate Student
Degree Sought: Ph.D.
Major Professor: Dr. Jeff Hill
Allison Durland Donahou is a Ph.D. student under the advisement of Dr. Jeff Hill at the University of Florida's Tropical Aquaculture Laboratory. For her dissertation, Allison is analyzing the differences in life history traits and behaviors between domestic and wild type guppies to determine if these traits affect the organism's invasiveness. Additionally, she is running similar experiments with the African Clawed Frog. As part of the Hill Lab, Allison spends time in the field collecting and sampling non-native freshwater fish in Florida. While not from an aquaculture background, Allison has been immersed in aquaculture at the lab and is quickly learning about what it takes to keep fish alive and healthy! After receiving her Ph.D., she hopes to teach at a university, as she enjoys sharing her knowledge with the next generation.
Allison is from Seattle, but ran away to warmer, sunnier weather over ten years ago and has never looked back. She received her B.A. from the University of San Diego in Marine Biology and her M.S. from Nova Southeastern University in Marine Biology and Coastal Zone Management. Her thesis work focused on sea turtle hatchling disorientation in Broward County.
In her free time, Allison enjoys adventuring in Florida's waterways and parks with her dogs and trying new local restaurants and breweries.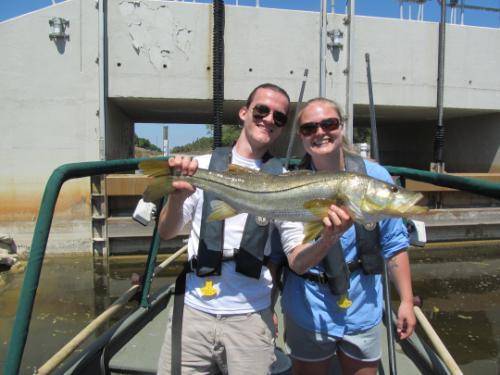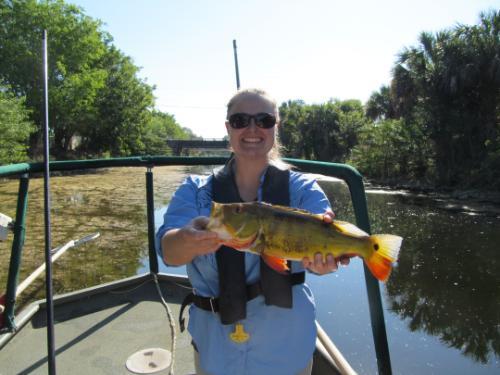 CONTACT
UF/IFAS Tropical Aquaculture Laboratory
1408 24th Street SE
Ruskin, FL 33570
adurland@ufl.edu
813-671-5230 x116