Sarah Woolley Hutchins
Biological Scientist/Graduate Student
Degree Sought: M.S.
Major Professor: Dr. Matt DiMaggio
Sarah got her start in aquaculture working at Roger Williams University's CEED Wet Laboratory and interning at the New England Aquarium as a Giant Ocean Tank scientific diver. She then worked as the senior phycologist at an oyster hatchery with the Louisiana Department of Wildlife and Fisheries, running a 144 algae bag continuous system and rearing oyster larvae (Crassostrea virginica) for local farmers and restoration.
Sarah joined the UF Tropical Aquaculture Lab team in June 2018 to run live feed production. She cultures six species of microalgae and two species of copepod (Parvocalanus crassirostris and Oithona colcarva), primarily in support of marine larval fish production. Sarah also provides feed and assistance in ongoing research projects, such as rearing larval sea urchins (Diadema antillarum) and optimizing culture parameters for Oithona colcarva.
In her spare time, Sarah enjoys going to the beach and working on her saltwater mixed reef aquarium.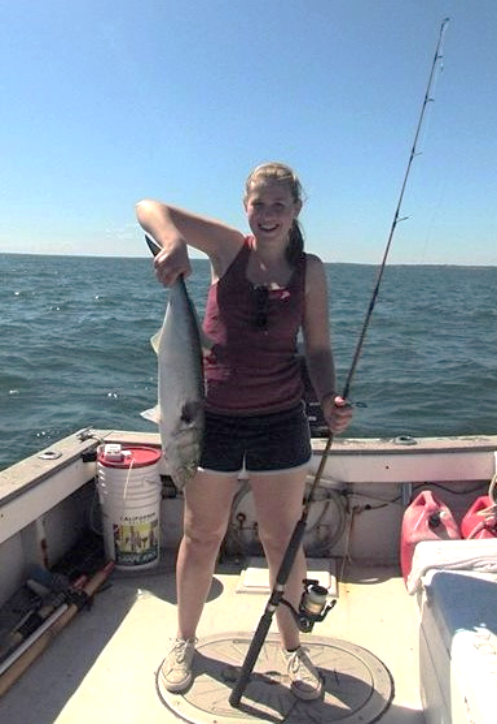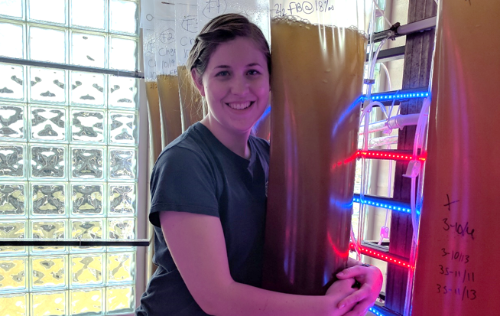 CONTACT
UF/IFAS Tropical Aquaculture Laboratory
1408 24th Street SE
Ruskin, FL 33570
swoolley@ufl.edu
813-671-5230 x117
Education

Bachelor of Science, Marine Biology, 2014, Roger Williams University

Study Abroad, Fall 2012, Bermuda Institute of Ocean Sciences

Presentations

Hutchins, S., M. Hauville, and M. DiMaggio; 2019. Optimizing culture parameters of the cyclopoid copepod Oithona colcarva.Marine Aquarium Conference of North America, Orlando, Florida (poster)

Awards

2022, AFS Fish Culture Section Best Student Abstract - Aquaculture America

2021, Best Student Poster - Women of the Water

2021, MASNA Student Scholarship - Marine Aquarium Conference of North America

2019. Best Graduate Student Poster - Marine Aquarium Conference of North America